Welcome to INVO
Dear Members of the Northwestern Community,
At Northwestern University, innovation is not a buzzword. Innovation is our reality.
The Innovation and New Ventures Office supports innovation and entrepreneurship at Northwestern and helps move Northwestern technologies to the marketplace.
We work with faculty and students across the Chicago and Evanston campuses, as well as our partners at Lurie Children's Hospital, Northwestern Memorial Hospital, and the AbilityLab, to create startups and partnerships with corporations. By fostering innovation and commercialization, INVO strives to improve quality of life and fuel economic growth.
Throughout this website, you will access INVO's core services that stimulate Northwestern's innovation ecosystem. INVO identifies technologies with compelling potential, adds value through resources such as coaching and IP protection, and then captures value on the marketplace.  
The past energizes us, but it is the spectacular enthusiasm, surging momentum, and substantial vision of our institution that inspires our excitement for the future. With strategic nurturing, unrelenting drive, and steadfast support, we know that today's discoveries will deliver tomorrow's game-changing results and move more Northwestern innovations to market.  
Know our innovative spirit is higher than ever. Know our future is bright. Know there is much, much more to come. Know We Will.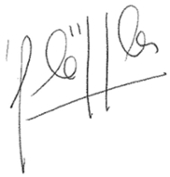 Alicia Löffler
Executive Director, INVO
Associate Provost, Innovation and New Ventures
Associate Vice President for Research