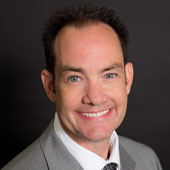 Mike came to INVO in 2004, in what was then the Technology Transfer Program. His first and continued responsibility focuses on those inventors and inventions from the Feinberg School of Medicine, as well as select projects from chemistry and engineering faculty.
As Director of Licensing and Life Sciences, Mike's oversees a team of talented colleagues tasked with managing inventions with a life science/medical focus. This includes therapeutics, medical devices, diagnostics, health IT, and research tools. Additionally he oversees licensing efforts for the office beyond the life sciences.
Mike enjoys opportunities to present to student groups, academic and non-academic departments, research labs and various classes. He and his colleagues are passionate about engaging and educating the Northwestern community about intellectual property, licensing and the many opportunities and challenges surrounding innovation and entrepreneurship.
Mike has a B.S. in Biochemistry from the University of Illinois, Urbana-Champaign, and a M.S. and Ph.D. in Biochemistry from the University of California, San Diego.
Since Mike joined Northwestern, the women's lacrosse team won seven national championships, including five in a row, the men's basketball team make the NCAA tournament for the first time, Nobel Prizes were awarded to faculty in Economics and Chemistry and numerous new buildings have been built on the Evanston and Chicago campuses. Coincidence? Mike thinks not.