Integrated Protein Technologies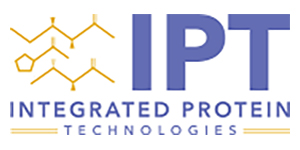 Integrated Protein Technologies
Founded: 2016

Northwestern Inventor:
Neil L. Kelleher
Weinberg College of Arts & Sciences
Department of Chemistry

Integrated Protein Technologies, Inc. seeks to be the leader in developing and commercializing proteomics solutions that dramatically reduce per analysis cost. Our new instrumentation and methodologies will commoditize the measurement of peptides and intact proteins, enabling broad deployment in areas beyond basic and applied research.  We believe that having precise molecular detail of proteins and peptides is key to our understanding of disease biology.