Teresa Woodruff and Ramille Shah
Teresa Woodruff and Ramille Shah, 3D-Printed Bioprosthetic Ovaries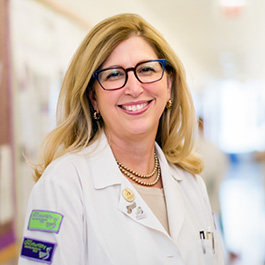 The new world of 3-D printed organs now includes implanted ovary structures that, true to their design, actually ovulate, according to recent research from the laboratories of Teresa Woodruff and Ramille Shah at Northwestern University.
By removing a female mouse's ovary and replacing it with a bioprosthetic ovary, the mouse was able to ovulate and give birth to healthy pups. The moms were even able to nurse their young.
"Using bioengineering, instead of transplanting from a cadaver, to create organ structures that function and restore the health of that tissue for that person, is the holy grail of bioengineering for regenerative medicine," said Woodruff, the Thomas J. Watkins Memorial Professor of Obstetrics and Gynecology at Northwestern University Feinberg School of Medicine. Woodruff became the dean of The Graduate School and associate provost for graduate education at Northwestern Sept. 1, 2017.​
What sets this research apart from other labs is the architecture of the scaffold and the material, or "ink," the scientists are using, said Shah, assistant professor of materials science and engineering at Northwestern's McCormick School of Engineering and of surgery at Feinberg.
That material is gelatin, which is a biological hydrogel made from broken-down collagen that is safe to use in humans. The scientists knew that whatever scaffold they created needed to be made of organic materials that were rigid enough to be handled during surgery and porous enough to naturally interact with the mouse's body tissues.
"Most hydrogels are very weak, since they're made up of mostly water, and will often collapse on themselves," Shah said. "But we found a gelatin temperature that allows it to be self-supporting, not collapse, and lead to building multiple layers. No one else has been able to print gelatin with such well-defined and self-supported geometry."
These 3-D printed bioprosthetic ovaries are just one example of Woodruff's laser focus on female inclusion in medical and scientific research. As the founder and director of the Women's Health Research Institute at Northwestern, Woodruff aims to improve women's health beyond the reproductive system by increasing knowledge of sex differences in medical research.
In 2016, Woodruff and colleagues helped persuade the National Institutes of Health (NIH) to change its policy so that females — from animals to people — must be considered in all NIH-funded studies. 
"It will revolutionize the way drugs and medical devices are developed, and medical treatment and diagnoses will be enormously different to the advantage of both women's and men's health," she said. 
Woodruff has appeared on Time magazine's list of most influential people and on CBS' 60 Minutes in a segment dedicated to the importance of sex-specific research. In 2011, she received a presidential award at the White House from President Barack Obama.​