NewCures
NewCures is a Northwestern initiative that focuses on accelerating biomedical research from early discovery stages to more advanced clinical stages or commercialization for the benefit of the patients.    
Mission
To accelerate development and translation of biomedical projects to a decision point
To mentor NU's biomedical leaders to advance their research to commercialization opportunities
To strengthen NU's therapeutics pipeline to ultimately benefit the public
Funding opportunities
NewCures will align with existing resources and propel therapies towards commercialization of Northwestern IP.  Successful projects should be based on a lead compound and be gearing towards validation experiments. 
Northwestern funding ecosystem
See how NewCures will fit into the process of biomedical products commercialization and advancement.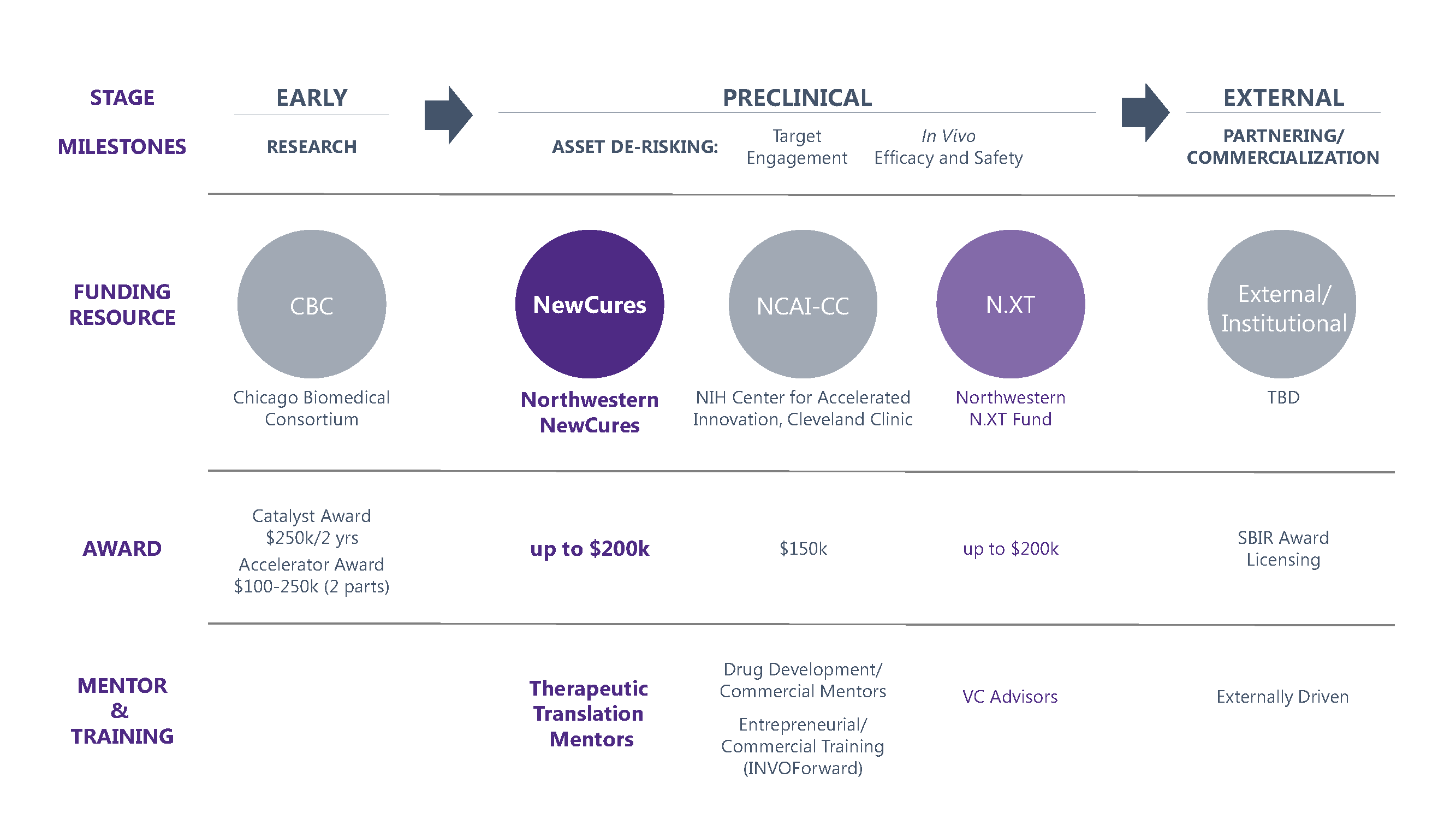 Questions?
Please direct questions to Caroline H. Ko, Ph.D., Project Leader, NewCures at c-ko@northwestern.edu.